Hey Peeps!!
If you don't read there blogs you should!
Anyways, so if you're curious, a stalker, or just bored and need something to read check out what's in my purse!!!
If you want to link up too just grab the button and the code and add to your page and then go to Erin and Mel's blogs and add your name to the list!!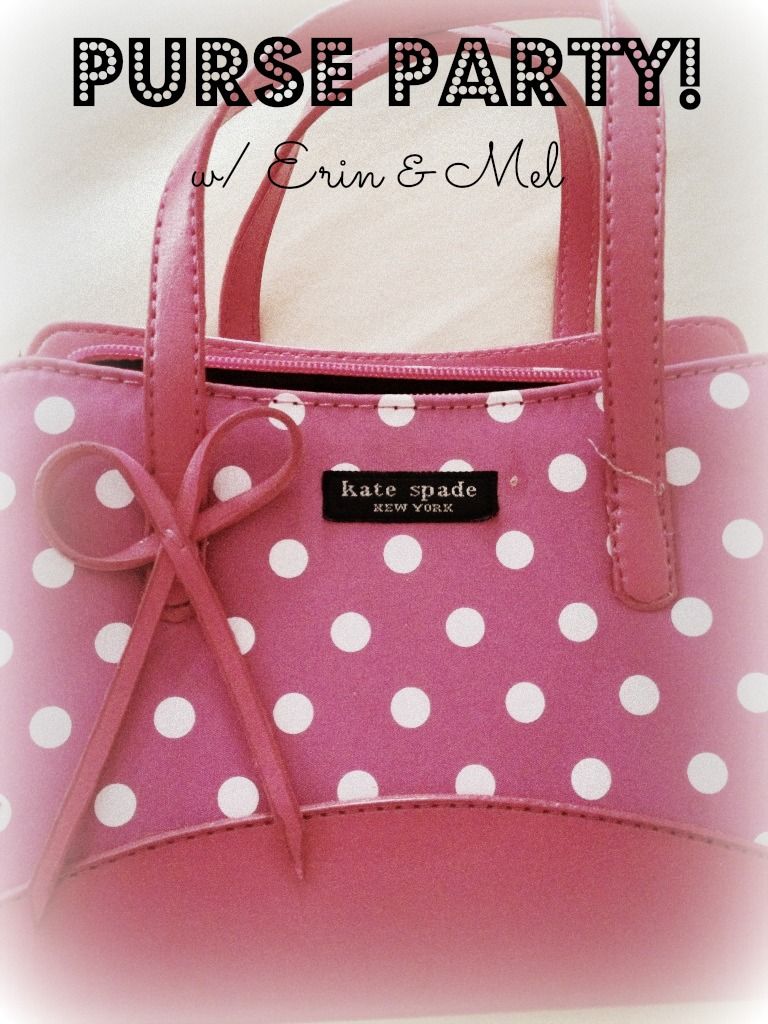 Here's my suitcase (as my hubs calls it) Coach Maddy or Broke large. I've had it for 5 years and looks brand new.
I love love love this purse. It carrys all my crap.
Wallet~cheapy from Target but I've had it for 2 years and it's still holding on
Inside~insurance cards, debit cards, old family picture, photo spec's, money,
Ok so it's a bottomless pit.
You'll see winter mittens, tissues, 2 pair sunglasses, lots of pens, startbucks cozie, mirror, business card holder, receipts, coupon holder, hand sanitizer, coin purse, keys, tyenol, ticket stubs, blank paper
Random change, jelly bellys that broke open, the blue stone use to have the word tranquility on it. My hubs gave it to me on our wedding day because he knew I was scared to fly on the airplane for the honeymoon. I carry it with me everywhere now. Just a little reminder to breathe and everything will be alright.
Lot's of lip gloss (burt bees, philosophy, dior ), mint, tums, gum, more tyenol,
blister relief (just in case)
I never leave the house without my bottle of water filled
Last but not least, diapers, wipes and nuk. I have three kids and carrying a diaper bag on top of an almost 2 year old and wrangling two other munchkins is just not feasible.
Oh an usually my phone is in there too.
So that's it. I'm sure there's usually more crap in there but I just cleaned I out last week.
So you don't get to see the really fun stuff. LOL
Have a great day and
What's In YO Purse!!!
diaper, wipes, nuk