Hey Hey Hey...sorry it's been a hot minute since I wrote. Life as always here has been crazy here. Potty training, a weekend trip away, cold temps, snow, Art shows, and birthday parties.
My little guy, he'll be 3 in April, decided two weeks ago that he wanted to wear undies. I wasn't going to start the potty training process until I came back from my trip, but hey if he wanted to I was willing to.
So after a full day of accidents in undies, he got it. We've had minimal accidents, maybe only 5 since then and he's even night trained. After 9 years of diapers it's pretty great that we don't have to haul them around anymore.
Little B was picked to show her recycled art at a big Art Show so we went and checked that out, and Big T had a bounce house party on Sunday.
Tomorrow I'll have my recap of my shenanigans in STL, but today is my Weekly Goals Link-up with the lovely Carolyn from
Fitnasty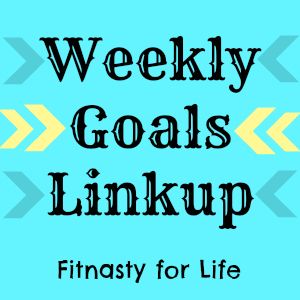 So last week since I didn't link up I'll let you know what I did
Sunday-nothing I was driving home
Monday-Shovleing...
Tuesday-Spin
Wed-Yoga
Thursday-Spin
Friday-Yoga
Saturday-Ran 7 miles!!!
Look at that sun!!
That was last week.
This week here are the goals
Sunday-Stretches -Did It
Monday- Run
Tuesday-Spin/weights
Wednesday-Run
Thursday-Spin/weights
Friday-Yoga
Saturday-13 miles fingers crossed
So that's what I'm up to. Sorry I was MIA last week sometimes life gets in the way and I don't have time for everything:)
What are you doing this week?